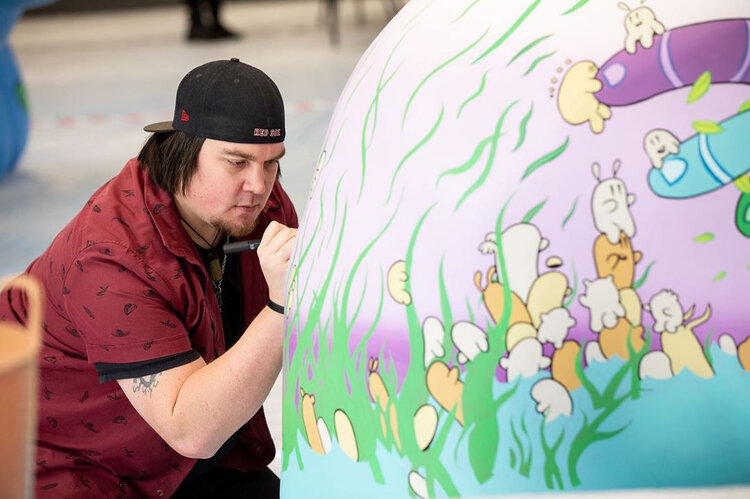 Hey there! I'm Chris McQuinlan, an artist from Melbourne, Australia.
I've been an artist for the better part of most of my life, and have been working professionally for over 10 years.
I have always been driven by cartoons since i was young, from crazy shows like Ren & Stimpy & Rockos Modern Life, to Teenage Mutant Ninja Turtles & Dragonball Z.
Later in life, I started reading comics like Spider-man, King City, Scott Pilgrim & Danger Girl and I decided that drawing was something I wanted to pursue as a career. This was around the same time as I got into skateboarding, and although I'm not much of a skater now, I have always been engrossed by skate/punk culture and the artists who bring it to life, such as Jim Phillips, Ed Roth and Coop.
After working professionally as a graphic designer for many years, I am now following my passion of becoming a full time illustrator and building my own brand, and thus have launched 'Fat Rocket Studios' A place here I can create freely and share it with the worlds.
I like to have a lot of fun with my designs, drawing cute and creepy things influenced by all the cool stuff I was into growing up.
If you would like to work with me, I would love to help you out with your illustration or design project, whether you're after a new logo for your company, A banner for your youtube channel, or maybe some cartoon portraits for that special someone!

I look forward to working with you soon!
Chris.